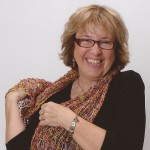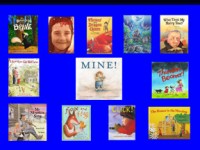 Week after week, writer by writer, we're asking and answering 4 seemingly-simple-but-surprisingly-complex questions about how we write. Then we're tagging others to post their answers, as well. So thanks to good writing buddy, Deb Gonzales for the tag! (And see my tags below.)
Deb is an excellent writer of early readers and a creator of wonderfully detailed book and study guides for teachers. More info about her can be found at: http://www.debbiegonzales.com  .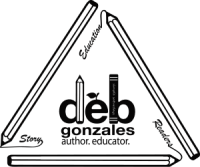 Now it's my turn to answer:
—

What are you currently working on?
I just finished the last draft of a new fantasy mid-grade novel. As a matter of fact, it's off to my agent in the morning! It's a companion volume to THOMAS AND THE DRAGON QUEEN, provided my editor at Knopf likes it! In addition, I am always working on various picture book manuscripts. I have two new picture books in the works. One with Knopf that is an almost wordless book, similar to MINE! (Knopf, 2010) and one with Clarion tentatively titled, MOUSELING'S WORDS.
—

How does my work differ from others of its genre?
Well, there are certainly a number of light fantasies for mid-grade readers! I can only hope that this latest ms of mine treads some new paths. It uses conventions from the Sleeping Beauty tale, but is very much a boy-centered adventure.
So, we'll see if it stands out in its genre!
—

Why do I write what I write?
I generally write at two levels, for the very young (3 to 7 year olds) and for readers in the middle grades (4th to 7th grades)  I think it's because I have a 4-year-old and a 12-year-old residing in my head. And we all know that our first "readers" are those younger selves within. Those voices in my head MUST be satisfied before I dare show anything I've written to anyone else.
I know many children's writers who carry around a younger version of themselves as a first critic and a reader that needs to be placated.
Why 4 and 12? I've pondered this before, and not come up with a really good answer. Perhaps it is because these are important years in my development? Not sure. I started kindergarten when I was 4 (Without preschool prior.), my first time away from home for hours without a parent. And it was my first exposure to many new and wonderful things and ideas.
And, of course, 12! Such an important time in any child's life. When you're twelve you're on the cusp of so much. At twelve I read Jean Craighead George's book, MY SIDE OF THE MOUNTAIN. This was a seminal work for me. What 12-year-old didn't think that he or she hadn't been born into the wrong family? What 12-year-old didn't want to go off and live in a tree? I did! It's that kid's insatiable appetite I write for.
–How does my individual writing process work?
It's really hard to describe. I'm not sure if each book has the same process. I know it's a different process between the two formats I tend to write, picture book and novel.
With a picture book it's more like solving a puzzle. I move the pieces around, try this, try that. It feels happy–a little like dancing in a water sprinkler on a hot day. With a novel, it's more like swimming across a lake. I'm swimming through deep water and I don't know if I'll make it to the other side–but I do keep stroking. Eventually, I reach the farther shore and a book gets done.
I tend to write in clumps of time. A few random hours at a time for a picture book. More regularly, if I'm writing a novel. Then I'll write a couple of hours a day until it's done–weeks later.
I don't outline–after all, I want to surprise those inner kids. If I outlined, there'd be no surprises. However, I do make notes to myself as I write. These are chapter headings and happenings, maps, timelines, names, character info, settings, even pictures. For this last novel I used Scrivener for the first three or four drafts. Then I dumped the individual chapters into Word and did the last three or four revisions with one big file. This seemed to work well.
One thing I have learned about process is that it evolves. There is no one formula that works for each book. It's a bit of trial and error until a momentum begins to build up. When that happens, I know I am going to finish that particular ms.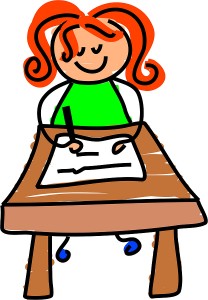 I hope this helps others through the process. My books are available through the usual channels–though some are now starting to go out of print. Boo!
Now, I get to tag some folks!!  And I tag:
1. Carrie Pearson, a fellow Michigan writer. Carrie has a warm personality that flows over into her writing. She writes children's picture books and historical fiction manuscripts, short memoir pieces, adult popular press and historical articles. In the business world, she is also a writer writing business and marketing plans, speeches, foundation grants, corporate sponsorship proposals, marketing and advertising copy, ghostwriting speeches/​proposals/​correspondence for CEO's, and website content. Please check out her site at: http://www.carriepearsonbooks.com . And read her blog posting next Monday, June 9th when it goes up!
2. Tracy Bilen. Tracy is also a Michigan author. Her first YA suspense WHAT SHE LEFT BEHIND garnered rave reviews. Her second one is on its way! And, I have a special fondness for Tracy–she won me in a mentorship contest and I got to work with her on her first novel over the course of a year. What fun. What a great writer. Check out her post next Monday and her website today! It's at: http://tracybilen.com .
Enjoy!
Shutta