Book Beat in Oak Park, Michigan celebrated 30 years of serving people with care and a deep knowledge of books, and art. Many authors, artists, and some musicians helped Carey and Colleen celebrate. Here are some pics!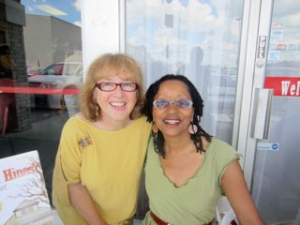 Jean Alicia Elster and me.
  Nancy Shaw, Angela Verges, and me.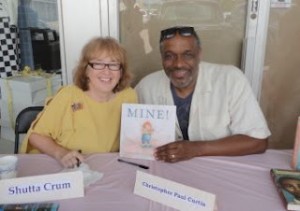 Christopher Paul Curtis and me.
Congrats to Book Beat!!
Shutta