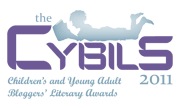 YAY!  The Cybil Award finalists are up at:  http://www.cybils.com/ .
A Happy New Year–what a way to start–for all those authors whose books made the list . . . and to all you readers who will have the fun of reading these great books. Enjoy!
And here's to a great 2012!
Shutta