I'll be on a panel sharing my experiences about getting my work published for children and teens at the Eastern Michigan University Student Center, Room 310A.  There'll also be time for questions from the audience. From 5 to 7 p.m., Oct. 17.
Also on the panel will be Brynne Barnes, author of "Colors of Me," who has a master's in creative writing from EMU; Laura Handy (pen name Laura Ellen), author of "Blind Spot," who has a master's in children's literature from EMU; and Shaun Williams, author of "Sea Beds," who has a bachelor's degree in creative writing from EMU.

The event is free and open to the public. Nicola's Books will provide books for those interested in purchasing books and having them signed.

For more information, contact Christine Hume at chume@emich.edu or Annette Wannamaker at awannamak@emich.edu.  EMU's Facebook page: http://on.fb.me/OP4JSZ .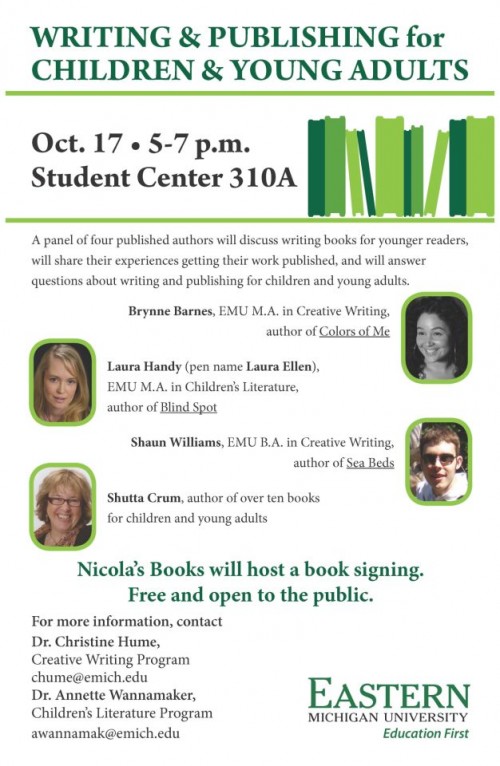 See you there!
Shutta