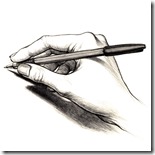 If you are interested in attending the 2018 SCBWI Winter Conference in New York City, but feel you can't afford it—think again. The scholarship I fund will send someone off to the wintery wilds of New York from February 2-4, 2018. And to top it off, SCBWI-MI will pay the awardee's airfare! You can't beat that!
I will pay the full early-bird registration fee for a Michigan SCBWI member to attend. The qualifying rules are listed on the application form which is posted on the Michigan SCBWI website and HERE.  Applications will be taken now up until midnight Oct. 20, 2018. Due to changes in the format, attendance will be limited and recipients will need to act fast if chosen.  So make your decision now! The winner will be drawn at random and notified soon after the 20th.
SCBWI-MI will reimburse the scholarship winner for the cost of airfare. (There will be a cap on the maximum coverage of the airfare.)
The conference is Feb. 2-4, 2018. Early bird registration starts in October. See the national SCBWI site at: http://www.scbwi.org  for conference details. You never know what magical thing might happen to you there!
Any questions, feel free to contact Shutta Crum, or coRA Leslie Helakoski at: leslie  AT helakoskibooks  DOT  com , or check out the application at the Mich-SCBWi webpage.
Past winners (since 2011) have included: Amy Nielander, Kelly Barson, Vicky Lorencen, Elizabeth McBride, Taraneh Matloob, Lindsey McDivitt, and Andrea Donahoe.
DOWNLOAD SCHOLARSHIP APPLICATION HERE
I hope you take advantage of this opportunity!
Cheers!
Shutta
.