Many thanks to the West Bloomfield Township Public Library in Oakland County, MI for bringing me into their community for three days of visiting schools and talking to students and parents. What fun we had!
West Bloomfield is right next door to the Walled Lake School District where I attended school from kindergarten through high school. (Go Vikings!) It was like being "home." Thank you for your kind hospitality.
And here are a couple of pictures I thought you might like. Enjoy!
Shutta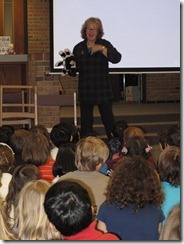 What is THAT on my hand? They're actually 5 little skunk puppets . . .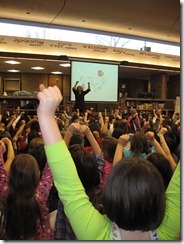 What great kids!